The David Whitney Story
Part I
The Whitney Family Line
English Origins
Long before David Whitney's birth, three of his ancestors made a journey westward in 1635 to the northeastern corner of America, crossing the Atlantic Ocean by sailing ship from England and landing on the eastern shore of colonial Massachusetts. John Whitney and his wife, Elinor, brought several of their children to New England, including the infant Jonathan, who had been born in England the previous year. John and Elinor, and their son Jonathan, were David's original American Whitney forebears, separated from him by seven and six generations, respectively. These generations continued a steady westward movement but in smaller increments than David.
Massachusetts Base
John and Elinor Whitney settled in Watertown, Massachusetts, a short way up the Charles River from Boston Harbor and on the north bank of the Charles, just west of Cambridge. Jonathan Whitney lived at Watertown through his youth but as an adult settled further along the Charles at Sherborn on what becomes the west bank of the river as it meanders south and west of Watertown.
The next Whitney in David's family line, Jonathan's son. Joseph, left home and moved straight north to Chelmsford, very near the New Hampshire border, and a considerable distance from the family home in Sherborn. Joseph Whitney also owned property west of Chelmsford in Peppperell, Massachusetts, which remained in the Whitney family for more than a hundred years. Joseph and many of his family stayed in the Chelmsford area for several generations, although some moved west, even leaving the state of Massachusetts.
Joseph's second son, also named Joseph Whitney, lived in Groton and Pepperell, both west of Chelmsford. This Joseph's oldest son, Benjamin Whitney, was born in Pepperell in 1741, a little more than 100 years after John and Elinor Whitney had sailed west from England and had launched the family movement westward from Boston Harbor. Benjamin was known as Lieutenant Benjamin Whitney, although his reason for bearing that title is not recorded. He is also listed in DAR records as Sergeant Benjamin Whitney, having enlisted in the militia in 1775.
Revolutionary War Service and Westward to the Frontier
Duly recorded, however, is the Revolutionary War service of one of Lt. Whitney's sons, also named Benjamin Whitney, who in 1781, at age 17, joined the service in rebellion against foreign rule by England. This Benjamin, though not directly in David's line, did eventually move westward in the late 18th century, out of Massachusetts into Orange County, Vermont. Along with Benjamin went two of his brothers, Abel and David, the latter the grandfather and namesake of the Vermont-born David.
The 1790's saw a surge of migration from the older, southern New England states to Vermont, the new American state. Prior to the Revolutionary War, the governors of New York and New Hampshire had battled over the right to grant property claims to this mostly undeveloped territory lying between their colonies. In 1777, the independent Republic of Vermont was formed, which then entered the American union as the fourteenth united state in 1791.
The Whitneys Get Established in Orange County, Vermont
The three Whitney brothers were no doubt lured from an inceasingly crowded Massachusetts by the promise of plentiful land in what was by then the New England frontier, as yet unspoiled by the nearly two centuries of tilling that had taken its toll on the soil of the southern New England states. The Whitneys were joined by many other New Englanders, and Vermont's population increased rapidly, although the state remained mostly rural.
The Massachusetts-born David Whitney, at age 27, married Susannah Huntington in 1793 at West Randolph, in Orange County. He also established a farm in Orange County at North Tunbridge, upland from the valley of the First Branch of the White River, which flows southeasterly toward the Connecticut River, the natural boundary between Vermont and New Hampshire. This David Whitney's farm remained in the family until 1971. In 1907, Lester Whitney, a great-grandson of David and Susannah who was then living there, built what is called a 'round barn'—actually octagon-shaped—which still stands today.
Photo by Thomas Lee Eichman
Several Whitneys settled in the surrounding area in the late 18th and early 19th centuries, and the prominent ridge dominating the Whitney farms was named, and is still called, Whitney Hill. Whitney Hill Road runs past the Whitneys' original farmland in Orange County, leading to the Whitney Hill School and, behind it, Whitney Hill Cemetery. This David and his wife Susannah, the grandparents of Civil War veteran David, are buried in Whitney Hill cemetery, along with several other Whitneys.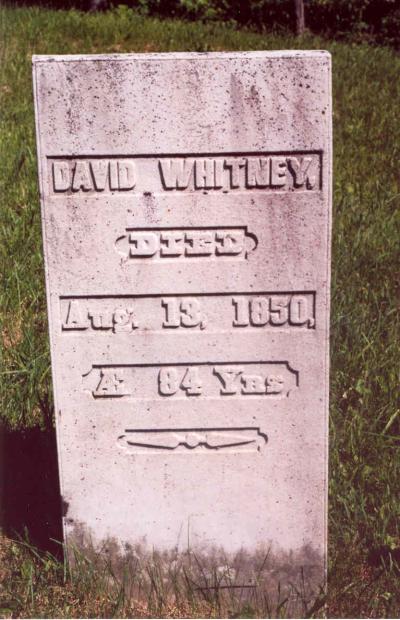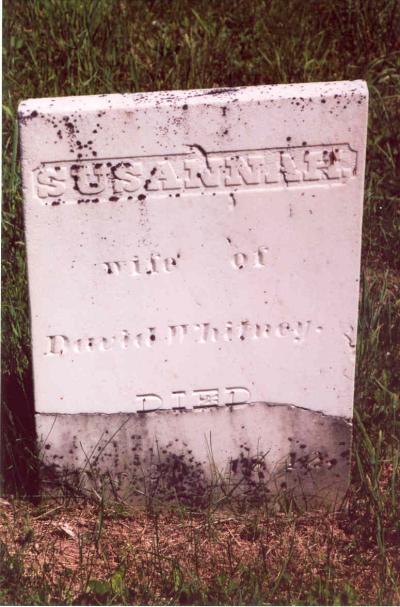 Photos by Thomas Lee EichmanDavid and Susannah's great-great-great-grandson
David's Immediate Family
Daniel and Julia
One of David and Susannah's sons, Daniel Whitney, was born in Tunbridge and married Julia Hall, also from Tunbridge.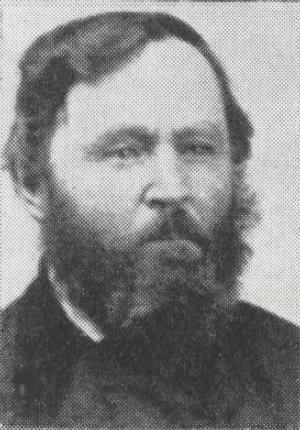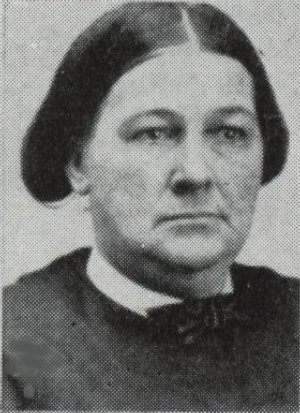 Photos from Family Treasuresby David Day Whitney, Daniel and Julia's grandson
Daniel and Julia had eleven children, including David, and, at some point, moved their family westward to settle in Brookfield, just across Whitney Hill, in the valley of the White River's western Second Branch. Daniel and Julia remained in Brookfield until the end of their lives and are buried in a cemetery there.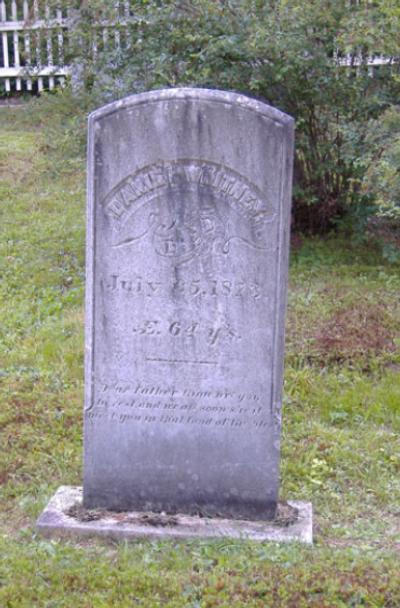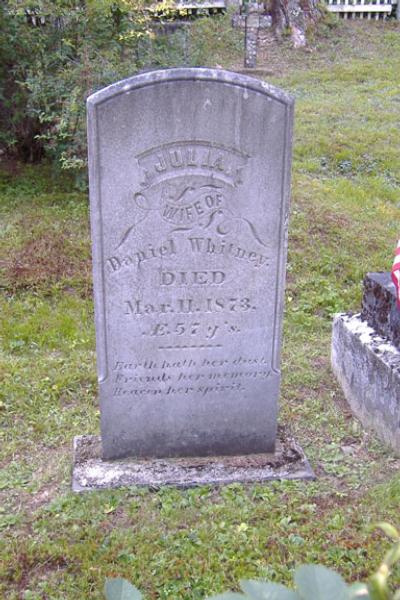 Photos by Thomas Lee EichmanDaniel and Julia's great-great-grandson
Five of Daniel and Julia's children had direct connections to the Civil War. Following the war, several of their children, including Army veteran David, moved even further west, to Iowa.