The David Whitney Story
Part II – Chapter 2
Alpheus Cheney's Further Service
Overview
While in the 10th Vermont Regiment, Alpheus Cheney was promoted first to the rank of Sergeant and subsequently to First Sergeant. But on September 26, 1863, he was discharged from his enlistment to accept a commission as an officer at the rank of First Lieutenant, second in command of Company C of the 7th Regiment of the United States Colored Troops, one of the infantry units formed subsequent to President Abraham Lincoln's order establishing commands made up of enlisted African-Americans.
For Lieutenant Alpheus Cheney's first duty as an officer, he was detached from Company C and, from the end of September 1863 until mid-February 1864, operated as a recruiter in Baltimore, Maryland. In February Cheney returned to Company C and remained with that unit until late September 1864 when, while in combat near Richmond, Virginia, he was promoted to Captain of Company H, replacing that unit's previous commander, who had been killed in action.
On March 1, 1865, Cheney was transferred to the 41st U.S. Colored Troops to become a staff officer at the rank of Major. In recommending him for the position as acting Assistant Inspector General, one of his superior officers noted that Cheney was "a most excellent soldier, brave and collected on the field of battle," and another called him "the best drill officer in the Brigade."
The 7th United States Colored Troops
Cheney's first non-Vermont unit, the 7th USCT, was organized in Baltimore in the fall of 1863 and assigned initially to duty in the deep south, based primarily in Jacksonville, Florida. In late June 1864, they were deployed to Hilton Head, South Carolina, where they participated in expeditions and skirmishes on the islands in that area. The unit moved back to Jacksonville in mid-July but in early August was transferred to Virginia to participate in the siege of Richmond and Petersburg.
In Virginia, from mid-August to late October 1864, Cheney's unit was engaged in battles around Richmond, including the Battle of New Market Heights. This battle took place at a location north of the James River southeast of Richmond, also known as Chaffin's Farm or Chapin's Farm, and was considered one of the most heroic engagements involving African Americans. It was just a few days before this battle that Captain Cheney had taken over as Commander of Company H.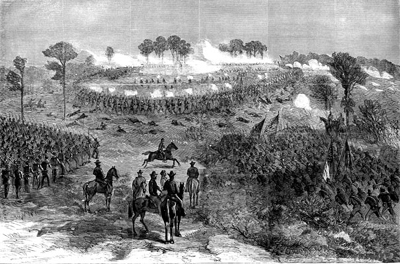 Illustration courtesy of harpersweekly.com.
On September 29th, after being pinned down by Confederate artillery fire for about 30 minutes, the Colored Troops charged earthworks and rushed up the slopes of the heights from which the fire was directed. During an hour-long battle the division suffered tremendous casualties; several African Americans were awarded the Medal of Honor as a result of their actions at New Market Heights.
Beginning in late October 1864, the 7th USCT was entrenched at the edge of Richmond until March 31, 1865, when it joined the final siege of Petersburg. Cheney, however, did not finish his war service with this unit, having been promoted to a staff position with another African-American unit.
The 41st United States Colored Troops
The 41st U. S. Colored Troops, to which Alpheus Cheney was transferred in March of 1865, had been organized at Philadelphia, Pennsylvania, in the last few months of 1864. They were initially assigned guard duty along the James River below Richmond and eventually joined the trenches outside that city. The 41st then took part in the last siege of Petersburg and the brief pursuit of fleeing Confederate forces until final Union victory in April 1865.
This last unit of Cheney's remained in Petersburg until the end of May, when it was sent to Edenburg, Texas. There they were assigned guard and provost duty, acting essentially as policemen. On September 30, 1865, the regiment was reduced to battalion-size and Alpheus Cheney was mustered out of the service at the rank of Major. The 41st as a unit was mustered out in Brownsville, Texas, on November 10th and disbanded in Philadelphia on December 14th.
Pioneering in NW Iowa
When the war ended, Alpheus Cheney already had commitments back in Vermont. On March 19, 1863, during the time that the 10th Vermont Regiment was posted for guard duty along the Potomac River in Montgomery County, Maryland, and three-and-a-half months before the Battle at Gettysburg, Cheney married Alonzo and David Whitney's sister, Emma.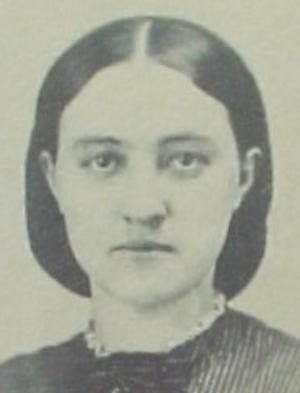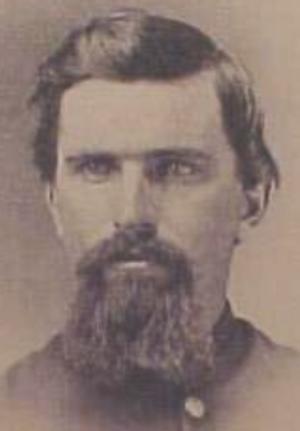 Images from contribution by John Gibson to Vermont in the Civil War.
Alpheus and Emma Cheney left Vermont shortly after the Civil War as part of the late 19th century American expansion to the west. They stopped first in northeastern Iowa, east of the Cedar Falls-Waterloo area in Buchanan County, where their first child, a daughter, Nellie, was born, probably in 1867. They soon moved on to Clay County in Northwest Iowa.
In Buchanan County, Alpheus had started farming but also got involved in farm implement merchandising. After he moved with his wife and daughter to Clay County, he continued that business but also staked out a farm claim on the west side of the town of Spencer in Riverton Township. In 1877 he left mechandising and went to the Black Hills of South Dakota, the year the federal government had opened native lands there to the general public and when gold was reported to be found there. Alpheus stayed in the Black Hills for five months and then returned to Clay County and began farming again.
By the time of the 1880 U.S. Census Alpheus and Emma's family had grown. In addition to 13-year-old Nellie, their children now included two sons, 10-year-old Alonzo and 5-year-old George, plus a second daughter, Gertrude, an infant. In an 1895 Clay County census, Gertrude is listed as being 15 years old and born in Clay County, Nellie is listed as a milliner, their mother as a housewife, and their father as a merchant.
As a recognized leader from his service as a Union Army officer, Alpheus Cheney was elected early on as a Clay County official and was active in county and state government at various times over a period of thirty years. From 1875 to 1876 he was the County Recorder but declined re-election because of his plan to go to the Black Hills. After returning to Clay County, he eventually became active in local politics again, serving as the County Clerk of Court from 1887 to 1894 and completing his civic service as a political leader by representating Clay County in the state legislature from 1902 to 1906.
Emma Whitney Cheney died on February 13, 1911, and is buried in their family plot in Spencer's Riverside Cemetery. Alpheus survived 15 more years and died at the age of 87 on April 30, 1926, in Hollywood, California, where his daughter, Gertrude, lived. His remains were returned to Spencer for burial in the family plot alongside Emma.