The David Whitney Story
Part II – Chapter 5
David's Military Service
Section 4
Back in Vermont
Mustering Out at Brattleboro
The 15th Vermont Regiment eventually returned to its point of origin, Brattleboro, where the unit then was mustered out, leaving service in the Union forces officially on August 5, 1863.
There is no record of the specific duties of David Whitney or those of his brother-in-law, Edwin Sprague, during their nine months of service with Company G of the 15th Vermont Regiment. It is clear, however, that a good deal of their time was spent becoming soldiers in their regiment's various camps in Northern Virginia, just outside Washington, DC, but they were not entirely deprived of 'seeing the elephant', Civil War soldier slang for "combat".
David's service, as well as that of his brother-in-law, reached its climax just before the end of their enlistment with participation at Gettysburg in the most famous battle of the Civil War. Although they were not deployed in combat on the fields of Gettysburg, the 15th Regiment played an indispensable role in guarding the supplies, especially the ammunition, of the troops in combat. Materiel, that is, crucial supplies, is one of the two basic M's—the other being Morale—that is burned into the brains of all young infantry officers as necessary elements for success on the battlefield.
David did not avoid being sick during his service in Virginia, having been noted as in the regimental hospital sometime between January and February 1863. At least he did not become an official casualty of the 15th Regiment, which saw 78 men die of disease in the nine months of mostly non-combat duty.
At Home in Brookfield
When David Whitney returned home in August 1863, he was only 19 years old, but his brother-in-law, Edwin Sprague, was nearly 27 and already a married man. Sprague had taken David's sister, Maria, as his bride on October 26, 1861, exactly a year before the day he and David arrived in Washington with the 15th Vermont Regiment. Edwin and Maria thus spent their first wedding anniversary and nearly the whole following year separated by Edwin's war service.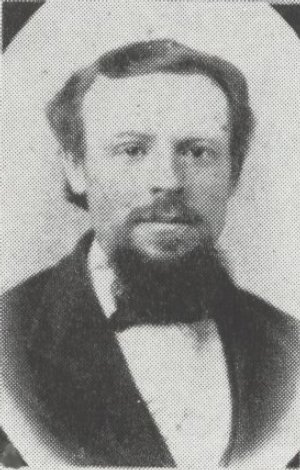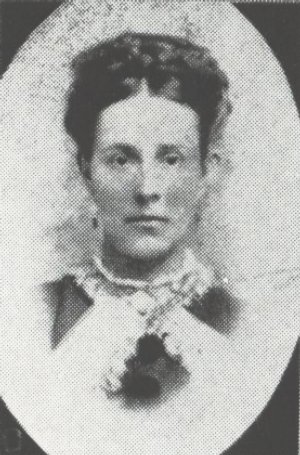 Photos from Family Treasuresby David Day WhitneyEdwin and Maria's double nephew
After returning home, Edwin remained in Brookfield, and with his wife, Maria, had two children, a son and a daughter. Their son was born on March 7, 1865, a month before the end of the Civil War, and they named him Ulysses G. Sprague.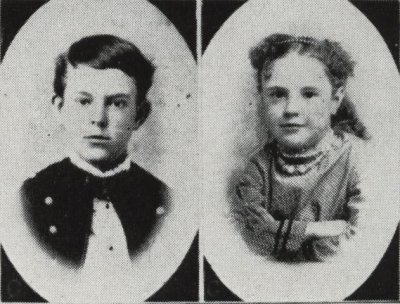 Photos from Family Treasuresby David Day WhitneyUlysses and Mae's double cousin
David, however, did not stay long in Vermont after his first term of service. Four months later, on the day after Christmas, 1863, he re-enlisted, this time for a three-year term with Company G of the 10th Vermont Regiment, the exact unit where his brother Alonzo and another brother-in-law, Alpheus Cheney, had been serving for more than a year.